Missing Paperwork?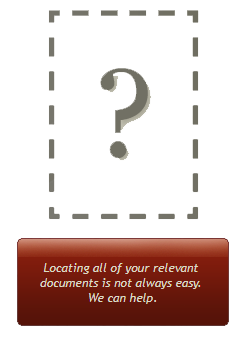 Some people need help collecting the various legal documents that detail their property interests and ownership.
If you might have an interest in selling, we can help you pull everything you'll need together, so you'll have it all in one place in order to make a better, more informed decision.
Call us at 214-361-5949 and we'll get started.
Locating all of your relevant documents is not always easy. We can help.
Once you decide to sell, no one makes the process easier.
Let us help you gather what you need from your current operator.
You can sell a portion of your large account and keep the rest.
Depending on size and location we also buy non-producing property.
Attention Lease Operators and Landmen: